Dj Julio Rosario Biography best Dominican Republic dj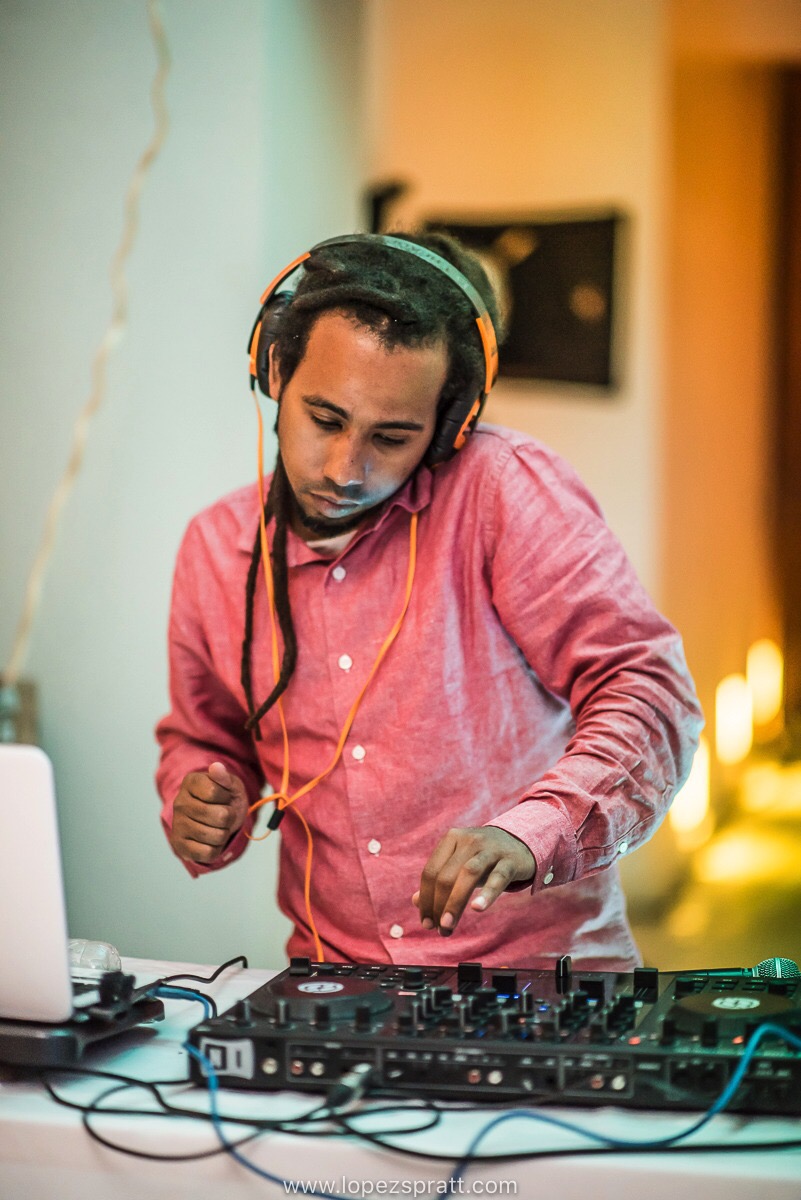 I took the musical path at an early age, identifying myself with a few traditional genres in my homeland and with little impact in the popular arena:
European and Anglo-Saxon rhythms had me in the 88's captivated, Depeche Mode, James Brown, Culture Club, among others.
With the years I become one of the most important dj Talents in Dominican Republic (If you search in google in five different languages: English, French, German, Japanese and Italian you will find me on the top or first place).
I have played albums everywhere and with the most tragendal djs of the international scope of the underground. Now i decided to change, make a evolution in my carrer and the bussiness and just play for private events, and personal produtions.
Our target is international visits that want to enjoy the best music.
People over the world come to visit Dominican Republic and love to enjoy the beauty of my island. The get married, make special dinners, conference, private beach and pool party and they contact me for make a wonderful positive xperience.
French, German, Australian, Mexican, Canadian, North America, Argentina, Chile, India, Japan, Russia, Austria, Italy,  spain and many more people where dancing on a private eve with the Best dominican Republic dj,  dj Julio Rosario. 
Dj Julio Rosario Biography best Dominican Republic dj
Tome el camino musical a temprana edad, identificándome con géneros pocos tradicionales en mi patria y con poca pegada en el ámbito popular: ritmos europeos y anglosajón me tuvieron a eso de los 88 cautivado, Depeche Mode, James Brown, Culture Club, entre otros.
Luego cuando conocí la cultura electrónica en si, la vertiente del dj ing y todas las facetas que esto conlleva, crecí a otro ambiente, otro mundo.
Empecé a escuchar sonidos alternos, cosas como Gustavo Cerati, Jamiroquai, Thievery Corporation, jazz afrocaribeño y diferentes dj's que para la época de los 90 eran la bomba. Luego de formarme como productor de muchos eventos (pues quise que otros conocieran lo que me gustaba),  empezó el proceso de ser dj y mezclar. Para el 2000 ya era dj en mis coros y en el 2002 ya era dj profesional y formador de uno de las agencias mas conocidas para la época en contratación de otros dj's locales.
He seguido el camino y evolucionado hasta llegar a crear mi propio sonido, con toques bien personales y con la influencia del medio que nos rodea.
He tocado por doquier y con muchos dj's nacionales e internacionales con los cuales he creado gran amistad y hemos compartido buenos tiempos.
Algunas de mis residencias:
Encuentro Artesanal.
Mezzanote.
Hard Rock.
Gaia, Las Terrenas.
Mangú, Bavaro.
Dock Acrópolis.
La Rambla.
Novo bar.
Zegafredo.
novo Centro
Dj Julio Rosario Biography best Dominican Republic dj